The School Board is organized to properly govern the ministry of SSCCA under the by-laws of St. Stephen's parish while promoting a relationship of trust and transparency between the Board, the parents, and the teachers of St. Stephen's Classical Christian Academy. They are entrusted with the protection and preservation of the mission, vision, and values of the school. Specifically, the School Board serves by setting policies that define and maintain the mission and goals of the school. The School Board examines the school's goals, policies, programs, and curriculum in light of Biblical principles and those of classical education. The School Board generally meets once a month.
If you have any questions whatsoever about the Board, this web page, or any aspect of St. Stephen's Classical Christian Academy, please do not hesitate to contact me personally.
Sincerely,
The Rev. Dr. Eric W. Jorgensen
Board Chairman
SSCCA Board Members:
The Rev. Dr. Eric W. Jorgensen (Chairman)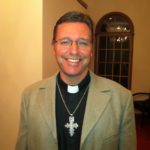 Eric is the Pastor and Rector at St. Stephen's Anglican Church (REC) in Eldersburg, MD. Eric and his wife, Bobbi Lynn, moved to Maryland in 1999 after Eric received a call to serve as the Rector of St. Stephen's. Eric is passionate about Classical Christian Education and its pursuit of the development of a strong Christian Worldview with superior academics for it students. He and his wife Bobbi Lynn have six children, some of whom are starting families of their own. All of their children attended SSCCA.
S.T.D. Sacred Theology, St. Andrew's Theological College and Seminary
M.Div., Nazarene Theological Seminary
B.S. Education, University of Idaho
Mark Hammett (Founder & Board Member)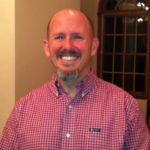 Mark is a Vice President & Senior Consultant for Kelly & Associates Insurance Group, working there for nearly over 25 years and is also a former Assistant Pastor at Liberty Church, PCA in Owings Mills, MD. Mark has been a member of St. Stephen's Church since 2008, serving as a member of the Church's Vestry and Men's Ministry. As a founding Board Member, Mark is deeply committed to the SSCCA vision, the intent of which was and still is to provide a quality education for children from St. Stephen's Church and the local community in an environment that acknowledges the Lordship of Jesus Christ over all of life. Mark and his wife, Carolyn, are native Marylanders and have two children, both of whom attended SSCCA.
M.Div., Covenant Theological Seminary
B.S. (History), Towson University
Larry Cavrak (Founder & Treasurer)
Larry is a Site Manager for Spring Mill Condominiums in Owings Mills New Town where he has worked for 20 years. Larry has been an active member of St. Stephen's Church for 21 years, serving in leadership roles including Vestrymen and Junior Warden for much of that time. Larry grew up in Pittsburgh, PA, but moved to Maryland about 30 years ago and then met his wife, Suzanne. As a founding member, he is deeply committed to the Academy's founding principles of providing an affordable Christ centered education for the children of our local parish and the surrounding area. Larry and Suzanne have three children, all of whom attended SSCCA.
John Dykes (Headmaster)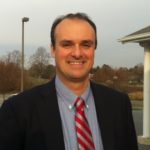 John has been leading St. Stephen's Classical Christian Academy since 2007. As Headmaster, he leads spiritually, has oversight of the daily operations of the school, and executes SSCCA's mission and vision, under the governance of the School Board. John is deeply committed to developing and maintaining a school that is honoring to Jesus Christ and is academically rigorous. John has over 17 years teaching experience and is the former Youth Director of St. Stephen's Anglican Church. He, his wife Susan, and their three boys are members of St. Stephen's Anglican Church. His three boys, Joshua, Christian, and Jonathan proudly attended SSCCA as well.
B.S. (Education and Business Management), Liberty University
MD State Teacher Certification
Stan Frey (Board Member)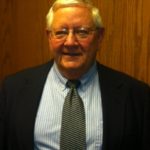 Stan was a project manager for Products Support Inc, located in Jessup MD, for 25 years. PSI manufactures support equipment directly for our military and to 1st tier contractors like Northrop Grumman and Raytheon. Stan was one of the founders of St Stephen's Church and served as the Building Committee Chairman during the development and construction of the original church building and then for the school classrooms and full-size gymnasium. Five of Stan's grandchildren attended SSCCA and is supremely confident in the Academy, its teachers and its curriculum to prepare them for what lies ahead. The school is a ministry of the church and thus comes under the direction of the Vestry, its governing body. Stan is the President of the Church Vestry and as such is required to be present at all School Board meetings and becomes Acting Chairman in the absence of the Rector.