SSCCA Student Serves with Sea Cadets
8th grader Andrew Cavrak has no shortage of things to do. When he's not busy working on homework, taking care of his chickens, or doing oil changes, he can be found participating in Sea Cadets, which he joined in 2018 between his 5th and 6th grade years.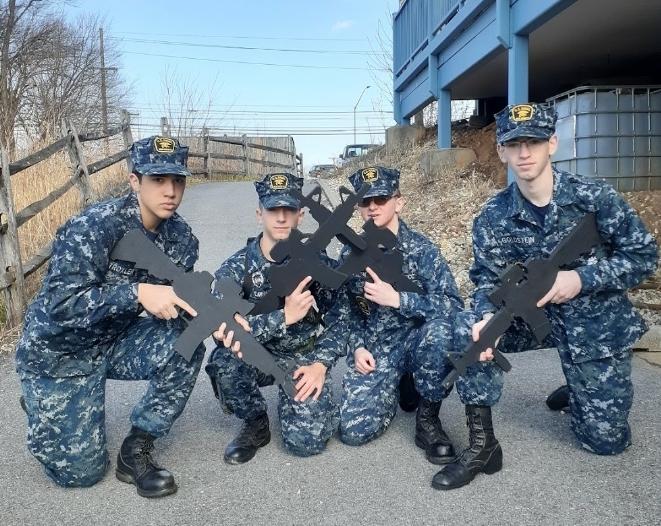 Sea Cadets is a Junior Naval program funded by the Department of the Navy to prepare youth for future service in the military. The CBW Pathfinders unit out of Frederick, where Andrew serves, gives students like Andrew a chance to serve the community through holiday parades in Frederick and Boonsboro. Andrew appreciates the program because it teaches basic naval knowledge and instills discipline and physical fitness. He is one of 3 color guards who carry parade rifles and a MD flag.
Andrew has won numerous awards during his involvement with the Sea Cadets, such as: Honor Cadet for Bravo Division, Cadet of the Year for Region 052 (all of Maryland), Promotion to Petty Officer 3rd class, and Cadet of the Year for Region 021.
Andrew's favorite part of Sea Cadets is the opportunity it provides, from scuba and CPR certification to medical, fire, UAV, EOD and winter survival training. He is currently CPR, AED and first aid certified through the Sea Cadets.
Following the steps of other family members who have served in the military, Andrew hopes one day to apply to the Naval Academy or enlist in the Marine Corps. No doubt his experiences in the Sea Cadets will be a most excellent foundation!